Latin-American Communication Monitor 2020-2021: preliminary results (report & video)
lunes 7 de diciembre, 2020 | 9:00 am

-

10:00 am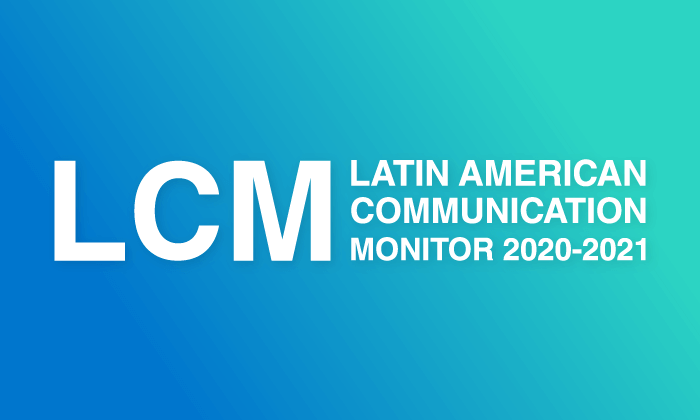 47% of Latin-American communicators have experienced several ethical challenges in their daily work over the past year
The two main ethical concerns of communicators are: (1) the use of bots to generate responses and follow them in social media and (2) the hacking of personal data of the public using big data analysis.
The countries that report major ethical challenges are Brazil, Peru, El Salvador, Argentina, and Uruguay.
Latin America, December 2020 – Researchers from the Latin American Communication Monitor (LCM 2020-2021) study presented exclusively, within the framework of the EUPRERA autumn sessions, a preview on the results obtained in the fourth edition of the multinational study on communication management in  the region (webinar recording available here).
During the session Juan-Carlos Molleda and Marco V. Herrera, researchers in the Latin American region presented the main findings on communication management issues and their relationships with cyber security, the status of women, ethical challenges, and new skills needed and concerns faced by of communicators in the region.